VGB Pool and Spa Safety Act. What Does it Mean for Your Swimming Pool?
January 2, 2017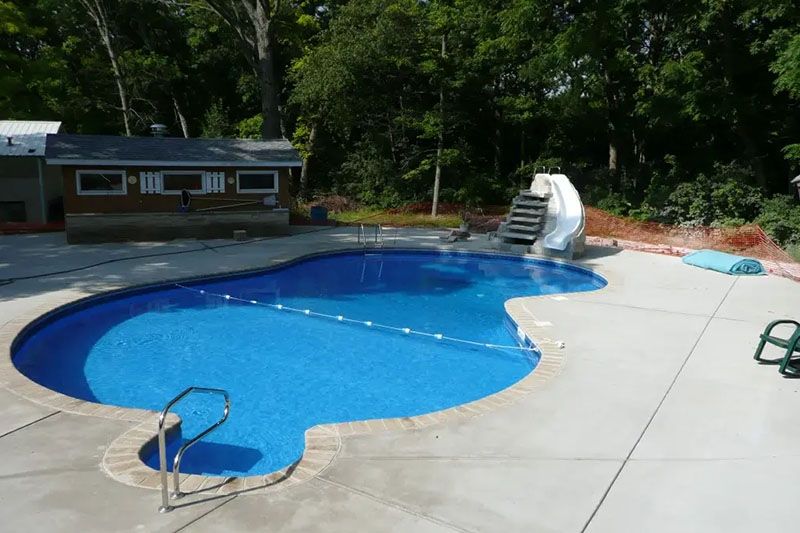 The Dec. 19, 2008, deadline has passed and the U.S. Consumer Product Safety Commission has granted enforcement discretion to seasonal pools giving them until opening day to comply, but many operators are still facing challenges meeting the federally mandated requirements of the Virginia Graeme Baker Pool and Spa Safety Act. Some operators are also getting mixed signals from state and local officials questioning when and even whether to enforce the act.
The 2007 legislation requires several anti-entrapment safety measures in swimming pools and spas, including compliant drain covers and, in some cases, secondary anti-entrapment systems. In accordance with the VGB Act, drain covers must meet the ASME/ANSI AS112.19.8-2007 standard and bear an identifying mark. Smaller-sized approved covers are available but options for large drains are at best, limited.
As of press time, the Consumer Product Safety Commission was considering individual requests for enforcement discretion from dozens of facilities. These requests allow the agency to grant a temporary reprieve of legal action provided the requesting agency follows through on a CPSC-accepted plan for compliance.
It's a Great Law, But There's a Lack of Available Equipment
Industry experts agree on the noble intent of the law, but fear the lack of available approved drain covers will ultimately cause thousands of pools to shut their doors. "Closing pools increases the risk of drowning because fewer people will take swim lessons. As a result, implementing the act may have the opposite effect of [its] intent to reduce drowning and entrapment," said Tom Lachocki, Ph.D., CEO of the National Swimming Pool Foundation, who encouraged professionals to contact their Congress person and demand a change.
"There are no 18-by-18′s or 24-by-24′s [available]," said Steve Dunn, vice president of sales at Commercial Pool Systems in Martinez, Calif. "There's nothing anyone can do."
CPSC Acting Chairwoman Nancy Nord stated in a Dec. 15, 2008, press conference, "We are aware that there is an issue with respect to the availability of compliant drains. I would hope that pools have already put their orders in, or are on waiting lists, and are making every good-faith attempt that they can to get a compliant drain and get it installed." This means keeping clear documentation of compliance efforts, including records of covers on back order and contractual agreements with certified pool professionals.
The question of enforcement is also at issue. According to CPSC Acting Chairwoman Nancy Nord, the agency will be concentrating its enforcement efforts on the pools possing the greatest risk – children's pools, wading pools, and inground spas. However, Congress has not yet appropriated funding for enforcement.
"Additionally, [some] state and local governments see [the safety act] as an unfunded mandate," Lachocki said. "But … operators shouldn't take lack of enforcement as an invitation to inaction. The consequences are too high. With any future entrapment incidents, the question of compliance will come up, and that opens the door for monetary penalties and potential jail time."
Industry experts agree on the noble intent of the law, but fear the lack of available approved drain covers will ultimately cause thousands of pools to shut their doors
Though several states have moved to enact regulations or legislation to bring codes in line with the VGB Act, conflicts with the law still exist. At this writing, none of the VGB-approved drain covers meet regulations in Florida, which requires drain covers allow a maximum velocity flow rate of 1.5 feet per second. Swimming pool services companies are at a standstill and don't have any good options to move forward.
"Some of the [models] we've seen [allow] 6- and 7 feet per second across the drain, said Bob Vincent, an environmental administrator at the Florida Department of Health. "They may have passed the ASME [testing], but we're not comfortable with them."
As a result, FDOH officials are recertifying all approved covers to meet their standard and new regulations are pending, mandating compliance with the VGB Act 120 days after the new state regulations take effect. In California, the State Department of Health Services has taken the stance that the act must be adopted into state legislation before local governments can enforce it. According to Wolfson, "The VGB drain cover [mandate] supersedes any state law." "[It] is a federal requirement and we will enforce it as such," Wolfson said. "Charged with interpreting and enforcing the law, CPSC has limited manpower in place, but takes its responsibility very seriously."