How Much Does an Automatic Pool Cover Cost?
February 20, 2017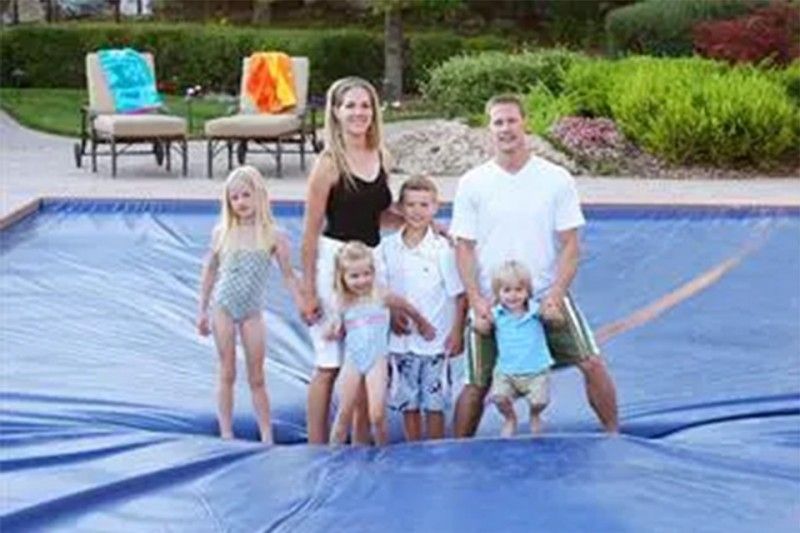 Time to talk covers, but more specifically an automatic pool cover. We all know that an automatic pool cover provide great safety, but the question now comes up is "How much does an Automatic Pool Cover Cost?"
3 Types of Auto Covers
There are three different types of auto covers for your inground pool.
Undertrack Auto Cover – runs under the coping
Top Track Auto Cover – runs in the concrete
Pool 'n Pool Auto Cover – runs under a small step around the pool
Each auto cover has a different application, but at the end of the day they all do the same thing. Automatically cover your pool with the simple turn of a key or a 4 digit code. Even though they are different in style, they all cost roughly the same price.
How much does an Automatic Pool Cover Cost?
Pool contractors can charge whatever they like based on the market, however an auto cover generally costs $11,000 – $15,000 installed.
If you want the lid of your auto cover to match the coping going around your pool, expect to pay closer to $15,000.
A pool 'n pool auto cover will generally run $14,000 – $15,000.
The labor to install an auto cover increases the build of an inground pool roughly 1-2 days. Some pool contractors install the cover themselves while others subcontract that work out; depends on the region of the country you live in.
Added costs to an Auto Cover
In snow regions of the country most pool contractors also mandate that you put a winter safety cover on your pool (NEVER DO A TARP COVER). Auto cover manufacturer's generally say that you should be removing snow and water through the winter in order to keep the warranty. That isn't realistic so you should invest in a safety cover, they run roughly $1,500 – $2,500. Most pool contractors put this into the cost of a inground swimming pool quote, so it is something that you would purchase anyway.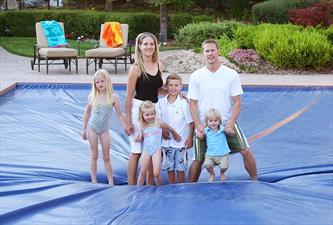 The auto cover runs on ropes, over time these ropes can break. The cost to replace these ropes run roughly $500.
If for some reason your cover starts to fail or it rips, you are looking at roughly $2,000 to replace the cover.
Safety, Safety, Safety
How Much does an Automatic Pool Cover Cost, a pretty penny. There is no doubt about it, however can you put a price on safety? An auto cover is the safest thing that you can put on your pool.
Make sure to talk to your pool contractors when you are getting a swimming pool quote to see what their experience is with these covers.