Penguin Pools
Opening & Closing
Services For Inground Swimming Pools
Penguin Pools can take all the hassle and headache out of your swimming pool opening and closing services. These tasks are time-consuming and complex if you don't know the correct procedure.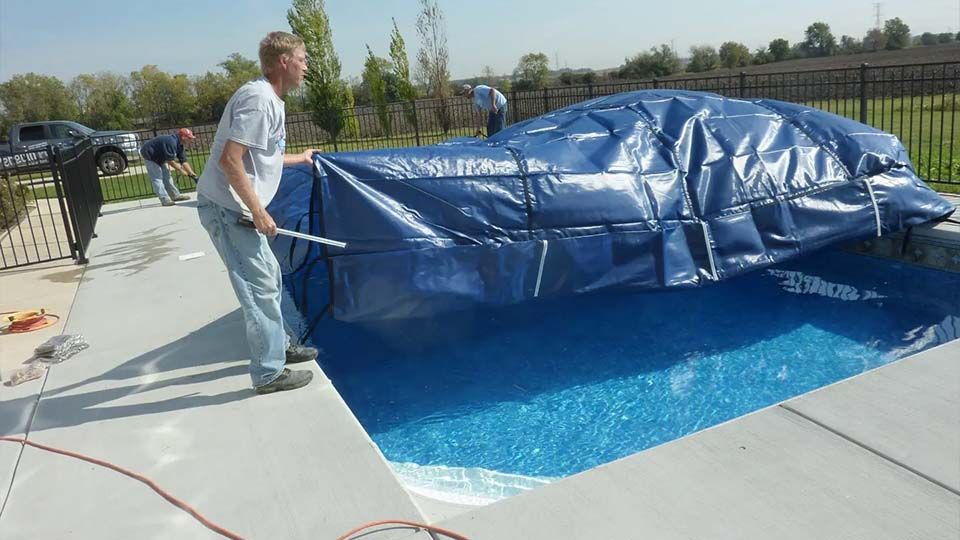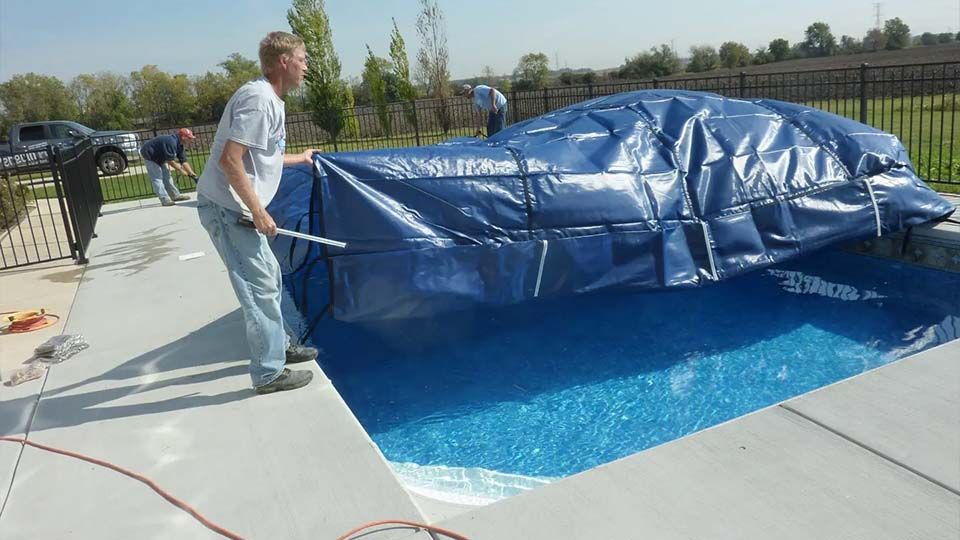 Not a Typical Pool Contractor
Penguin Pools is an inground pool contractor, however, we also provide you with all your swimming pool services. Our job doesn't end when your pool is properly installed, it is just starting.
Lots of inground pool builders just put a pool in the ground and leave, Penguin Pools is a pool contractor and designer that wants to be a part of your pool journey for years.
Swimming Pool Opening

You are excited and anxious to get your swimming pool opened and running for the year, it takes time and is a complex process. Your pool opening doesn't have to be a hassle when you let a certified Penguin Pool technician take care of it. We will get your pool ready, verify the equipment operation and make sure it will be clear swimming for the rest of the season.

Intense Process for a Pool Opening

Penguin Pools does more than just put in your plugs and start your pool equipment. We aren't just a group of pool contractors, our certified technicians will also perform swimming pool services such as:

Heater operation and flue temperatures
Verify your automation system is calibrated correctly
Verify voltage to your pool lights
Check Salt Chlorine Generator output
Visual inspection of your swimming pool equipment.

Clear Water All Year Doesn't Happen by Mistake

A proper pool opening service with diagnostics on your swimming pool will make sure that you have an enjoyable swim season all year. Achieving clear water doesn't happen by mistake and takes a trained professional to get your pool opening done correctly.

Standard Service

Pool Opening

Minor repairs under $75.00 will be done to ensure proper operation of your pool equipment and/or heater. This may include (but not limited to) gaskets, anti-electrolysis basket fitting, backwash hose, and check valve flapper. All major repairs will be noted and quoted for you.

Install Rails and Skimmer Baskets

Lubricate Safety Cover Anchors

Heater will be turned off when we leave

We do not perform a pool cleaning at the time of the opening

Chlorine Service

Pool Opening

The following is added to the pool plus the standard opening.

$299.00

Two pounds of Shock or 2 gallons of Liquid Shock

One bottle of Pool Enzyme

Salt Water Service

Pool Opening

The following is added to the pool plus the standard opening.

$319.00

Two pounds of Shock or 2 gallons of Liquid Shock

One bottle of Pool Enzyme

Swimming Pool Closing

It is always a sad day when you realize that the pool swimming season is over, however that doesn't mean that your swimming pool services stop. Proper winterization of your swimming pool is vital to the structure, plumbing, and equipment of your pool. A swimming pool closing not done correctly will cost you thousands of dollars to fix in the spring. Penguin Pools will winterize your pool, ensuring that your pool will be safe from the harsh kiss of Mother Nature in Wisconsin and Minnesota.

Detailed Closing Process Ensures Protected Pools

The process of closing a pool for the winter is long, detailed and time-consuming. Penguin Pools certified technicians will give you the peace of mind that your pool is protected for the freezing, snow and cold temperatures that will attack your pool. Penguin Pools does full swimming pool services and isn't just a pool contractor or builder. A good closing can also help you in the spring when you do a pool opening as it will be cleaner and ready to fire up.

Pool Closing Pricing

The cost of a swimming pool closing for the winter starts at $360.00. The pool closing price includes the following:

Blowing out the Plumbing Lines.

Remove equipment plugs (placed in pump basket for safekeeping).

Up to 6 gallons of RV anti-freeze (extra is billed at $7.00 per gallon).

One quart of 3-month algaecide.

Each water feature is an additional charge.

Air locking main drain (not liable for valves being opened or malfunctioning over winter).

Additional Charges

Spill-over spa winterization

Safety cover installation

Pools with In-Floor Radiant Heat

Safety cover spring replacement

Safety cover anchor replacement

Check valve flapper replacement

Salt water chlorine generator cleaning

Safety Cover Placement (put cover over pool for the winter)
Need assistance with opening or closing your swimming pool? Contact Penguin Pools today!