Swim Spas Fit in Tight Spaces
January 1, 2009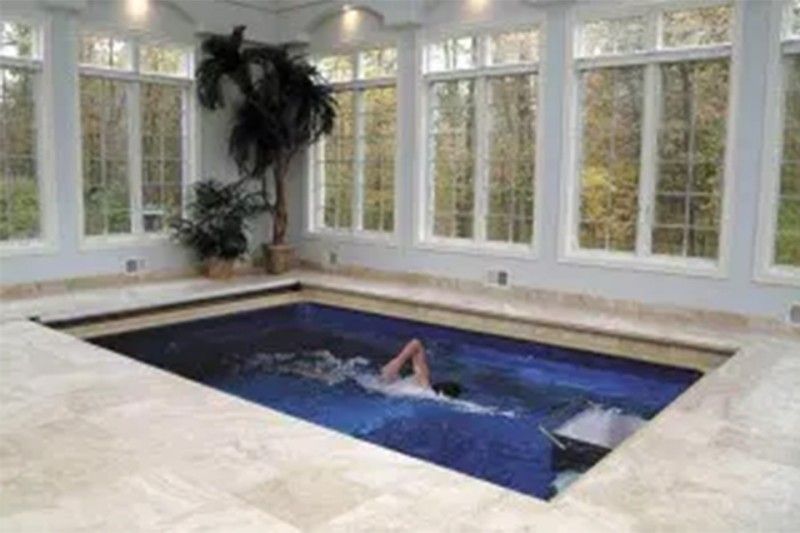 5 years ago the Swim Spa market was small and custom. No one wanted to spend $20,000 on a standalone hot tub and spa when they could spend a little more and have custom-built and designed inground swimming pool. Times have changed!
The New Generation of Swim Spas and Standalone Hot Tubs
People are certainly more health conscience and they are looking to utilize every square inch of their home. Older Swim Spas only allowed you to swim in place for exercise and rehabilitation. Now Swim Spas Fit in Tight Spaces and allow you to maximize space that might otherwise go unused.
Customizing Your Exercising Needs
With the increased market for bodies of water to can be used as a source of exercise, swim spa are now fully customizable.  Many swim spas are self contained which means that they can be put in places that more pools can't.
Inground lap pools are great for exercise, but you might not have the room to install one in your backyard. With a swim spa, you might be able to get one to fit on an existing patio or even in your basement.
You can get bells and whistles install like
LED Lights
Auto Covers
Fountains
Waterfalls
Auto Cleaners
Salt Generators
Automation Systems
The newer "Jetted" Swim Spas are generally made from spa manufacturers and take what they know to a new level. These units retail for $25,000 – $30,000 but are completely self-contained. They are pre-plumbed, run for electrical, and insulated.
MasterSpas Swim Spas
One of the most popular units is the H2X by MasterSpas. The customers of this unit have claimed that it is everything they expected it to be: great as a hot tub and perfect for swimming in place. Master Spas has even caught the eye of Michael Phelps, has put out his own line of signature swim spas.
With the endorsement of Michael Phelps, the swim spa market has definitely grown.
A simple swim spa unit might be 10 long instead of a traditional lap pools that might be 30′ – 50′ long.  That small and compact unit of s swim spa makes it ideal to fit into any tight space in or around the home.