Steel vs Polymer Pool Walls
February 6, 2017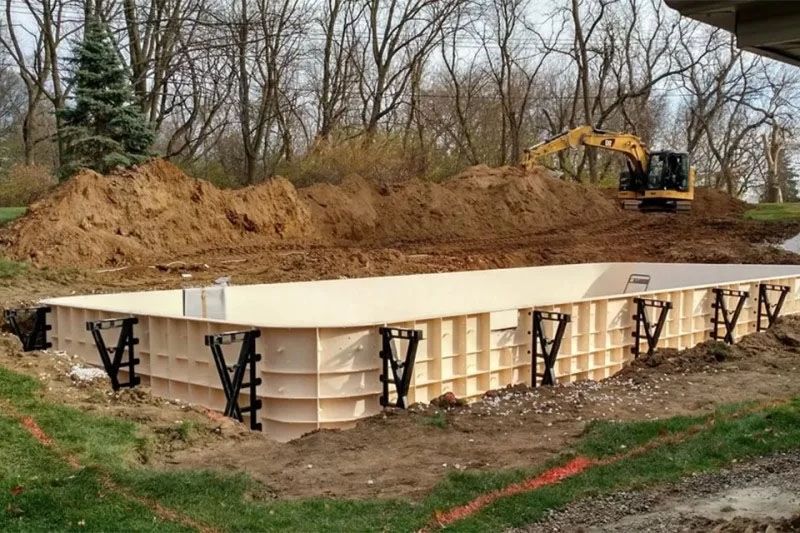 The great vinyl liner pool wall debate, steel vs polymer pool walls; which one is better? We will try to give you the pros and cons of each wall so that you can decide "what is the best pool wall?"
Steel Pool Walls
Steel pool walls are 14 Gauge Steel with G235 (Z720) galvanized coating.
Pros

Walls can be formed to any radius to create the exact shape you are looking for.
Sturdy Walls

Cons

WILL RUST even with the galvanized coating
Walls are bent straight with the brace
Heavy
Polymer Pools
Polymer pool walls are made up of a structural design resign, basically really strong plastic.
Pros

WILL NEVER RUST & Lightweight
Walls will not bend or crack
Great for wet or acidic soils

Cons

Limited in radius options compared to steel walled pools
Pool contractors must be careful when backfilling
Cost more than steel walls
Pool contractors have seen the price difference of steel vs polymer pools decrease in recent years, although polymer walls are still more expensive. In years past, you could expect to pay an additional $3,000 for polymer walls than you would for steel, but that number has come way down.
Experienced pool contractors will install both steel or polymer pools, but it really depends on the soil conditions. Some builders have only done steel walls, but they should be doing polymer when the soils are wet or acid. Steel walls will rust over time, even with the galvanized coating, so the popular choice for pool contractors is to use polymer pool walls. Polymer pools, as of the time this is written, is the most popular pool wall for vinyl liner pools.
Pool contractors know there is no perfect answer to Steel vs Polymer Pool Walls, but educating yourself on why they are using what they are using is key.