How Long Does it Take to Replace an Inground Pool Liner
January 30, 2017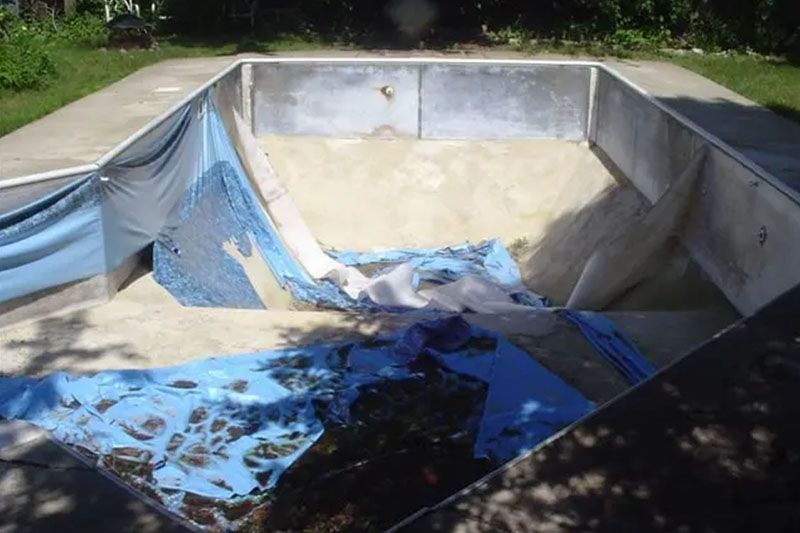 Generally it takes days, sometimes weeks, maybe even months. Not the answer you were looking for? How Long Does it Take to Replace an InGround Pool Liner depends on if the pool needs additional work once the old liner is removed. Many older pools have rusted or broken pool walls, coping, skimmers, main drains . . .
Timing for an Inground Vinyl Liner Replacement
When nothing else is involved it doesn't take much time at all for a pool contractor that performs swimming pool services to perform an inground vinyl liner replacement.
Pool is drained and liner removed.
Walls are cleaned and bottom is washed or patched.
New liner is put in and vacs installed to suck the air from behind the liner.
Pool is filled with water and the skimmers, returns, main drains, steps, etc. are cut in.
If your project turns from an inground vinyl liner replacement to a Pool Renovation, then your time is going to be increased based on what swimming pool services need to be done.
New plumbing fixtures?

Skimmers, returns, main drains

Fixing a light or getting the pool bonded correctly
Fixing a deteriorated pool bottom
Patching or fixing pool walls
New Plumbing equipment

pump, filter, heater, chlorinator, automation

Broken Coping
Swimming Pool Services
Make sure your pool contractor can handle everything that is pool related. If you find someone who gives you are low ball price, chances are they don't have the experience to handle anything past the liner replacement. You pay for what you get and most pool companies that offer all swimming pool services will cost more but will be able to handle your full project. Remember there might be more to your project that you can't see until the liner gets removed.
Naturally the more that is uncovered when the liner is pulled back, the more the project and inground vinyl liner replacement will cost.