How Long do Swimming Pool Liners Last?
February 3, 2017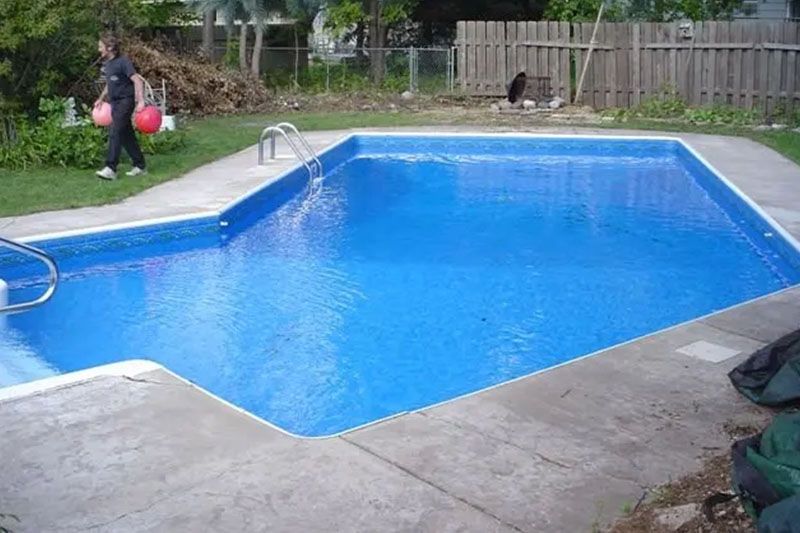 The million dollar question after your get an inground vinyl liner replacement; "How Long do Swimming Pool Liners Last?"
Inground Pool Vinyl Liners
The lifespan of a new vinyl liner install or an inground vinyl liner replacement, is 8 – 12 years. The quality of the vinyl is a big part along with the install. If you pool contractor doesn't know what they are doing and they order the liner small to make sure it fits; the liner will not last as long. Customer's don't realize that the liner has stretched further than it needed to had the pool builder just measured and ordered the liner correct. Getting an  inground vinyl liner replacement isn't just about picking out your liner, you must also verify the pool contractor knows what they are doing.
Above Ground Pool Vinyl Liners
All above ground pool liners are generally replaced after 6 – 8  years. You can get a better quality liner, same as an inground liner, but your liner replacement cost is going to go up.
Swimming Pool Liner Warranties
The warranties are generally pro-rated, meaning that you will get a portion of the money back for the remaining years left on the warranty. The warranty is ONLY if it can be proved that there was a manufacturer's defect in the vinyl or production. The length of the warranty is just fluff, you should look for something that has a replacement policy for a duration of time. At the time of writing this, Latham Pools offers a 5-year full replacement policy for their warranty on liners.
Chemistry, Chemistry, Chemistry
This is by far the biggest thing when trying to keep your last. If you can get in the habit of keeping your pool chemistry balanced, you liner will last much longer. Your pool contractor should also go over chemistry with you each time you get an inground vinyl liner replacement to make sure you protect your investment.
If you have questions on pool chemistry 101, make sure to ask a pool company that does swimming pool services.